Roughness and delicacy are the expressive elements of CERAMIC LAB. Developed by working closely with craftsmen in traditional pottery villages of Japan, it is a fresh interpretation of Japanese tableware for the modern lifestyle. Knowledge and skills were inherited to develop the product —from the proportion of clay and glaze, to the sensitive transformations while firing that depend on temperature and humidity. Featuring the warm textures of clay, the humble designs give comfort to the user.​
φ75 x H60 mm / 180 ml
Approx. 130g
Porcelain | Microwave and dishwasher safe | Made in Japan

Do not overheat in the microwave or heat without water. Wash with care. Do not use abrasive cleansers or steel wool. Product size and shape varies in each item due to manufacturing process. Appearance of color glaze unevenness varies in each item. Some products may take on scorched-like texture on the surface. It is an unique glaze effect called "yo-hen", unintended color transformation show on the ceramic and porcelain after firing.
Born from skilled craftsmanship
CLK-151 items have a humble yet dignified presence. Rough texture of the clay peeks out at the bottom under the calm color glazing, and the bottom edges give a sharp impression reminiscent of quarried stone.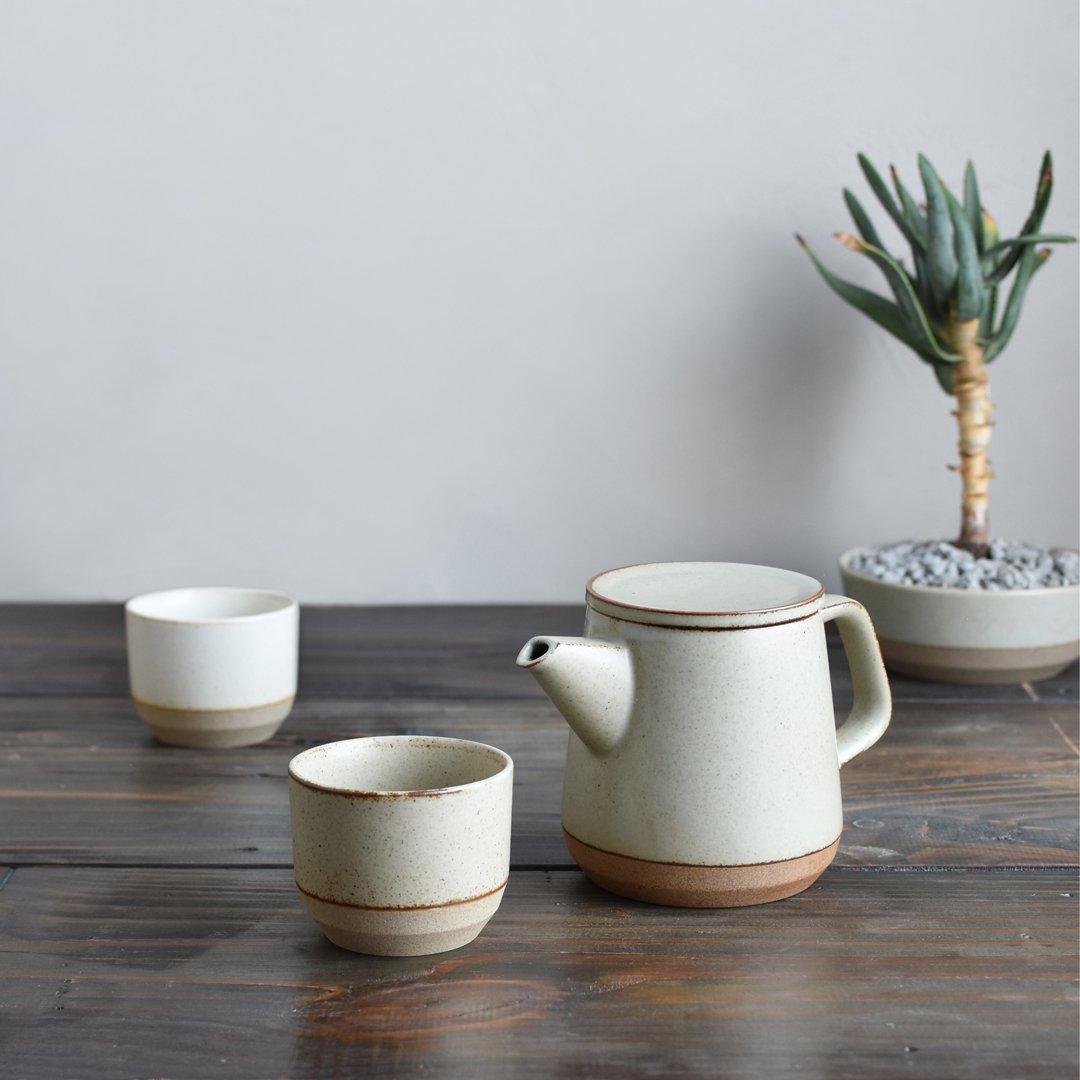 Born in Hasami
​The items are made of sandstone unique to Hasami region, mixing sand and rocks with Amakusa porcelain stone mined from Amakusa islands. This porcelain clay ensures durability and deep nuanced expressions are created by the iron in the sandstone reacting with the glaze.